I know what you are probably thinking, who cares about theatre school in Canada? Whenever a list is made featuring the best theatre schools in the world, there is rarely any Canadian presence. So let it be known here; Canada has PLENTTY of theatre schools throughout the country.
From British Columbia, all the way to Newfoundland; the country boast great programs providing students the tools to be prepared to head out in the world as a "working artist". But is it true that certain schools might produce more future Dora and Canadian Screen Award Winners? I would be lying if I said no completely, similar to many theatre schools in the US; it all comes down to the curriculum, the instructors and finally the student to produce such talent.
Now, if you are someone who is looking to attend theatre school to hone your skills, you've come to the right place. Below is my list of the top 5 theatre schools in Canada right now. The ranking of these schools are based on; acceptance rate, training, instructors, curriculum, production numbers and finally, alumni.
BEST THEATRE SCHOOLS IN CANADA 2020
5. Humber College Theatre Performance – Toronto, Ontario
The wildcard in the pile, Humber College has steadily been building their theatre performance program as one to look out for in the future. I'm always surprised to see their presence grow in the professional world, some Dora nominated alumni never hurt. This six semester advance diploma gives actors a chance to work with original productions each year. On top that, this program is one of the financial friendly options on this list for the hungry actor. For a program that is lean on financial burden while maintaining a close proximity to the City of Toronto, this is a place you want to be.
Notable Alumni
Oyin Oladejo
Giacomo Gianniotti
Tony Ofori
4. Ryerson University – Toronto, Ontario
Ryerson is considered to be one of the oldest programs in Toronto. The BFA program helps develop the actors craft but also igniting the entrepreneurial spirit within the artist. As a stand alone program, actors can expect close engagement with facility and creative discovery through out their four years. The school is located in the heart of the downtown core, so actors can see some of the finest theatre shows in Toronto while manifesting their big debut after graduation in their seat.
Notable Alumni
Shay Mitchell
Tonya Lee Williams
Ari Milien
Araya Mengesha
3. Sheridan College – Oakville, Ontario
Sheridan is one of the few programs in Canada that provide a four year musical theatre degree. This gives the school a great opportunity to play with some of the finest Broadway hits on stage and also give artist the opportunity to create new age musicals. The school is nestled quietly in Oakville,Ontario, giving actors the space to develop their craft with no distractions. The school has an internship component in the later part of their program for their artist to have up professional experience. On their site, the school is confident to say that "upon graduation, most often over 80% immediately find representation". If you love musicals, or want to develop yourself as a true triple threat, Sheridan is the place for you.
Notable Alumni
Michael Therriault
Chilina Kennedy
Vanessa Sears
Camille Eanga-Selenge
2. University of Alberta – Edmonton, Alberta
This school is a hidden gem. The University of Alberta has both a BFA/BA theatre program and MFA/MA acting intensive. Their BFA program accepts 12-14 students, MFA 2-3 students. Loads of creative opportunities with more than 20 productions a year and a state of the art theatre. The school also includes three other theatre spaces and enough rehearsal space studio for you to not be interrupted. They do a great job of providing their students with the necessary tools, and believe in developing the actors instrument through movement and voice.
Notable Alumni
Mieko Ouchi
Robert Markus
Jordan Buhat
Kristi Hansen
1. National Theatre School of Canada – Montreal, Ontario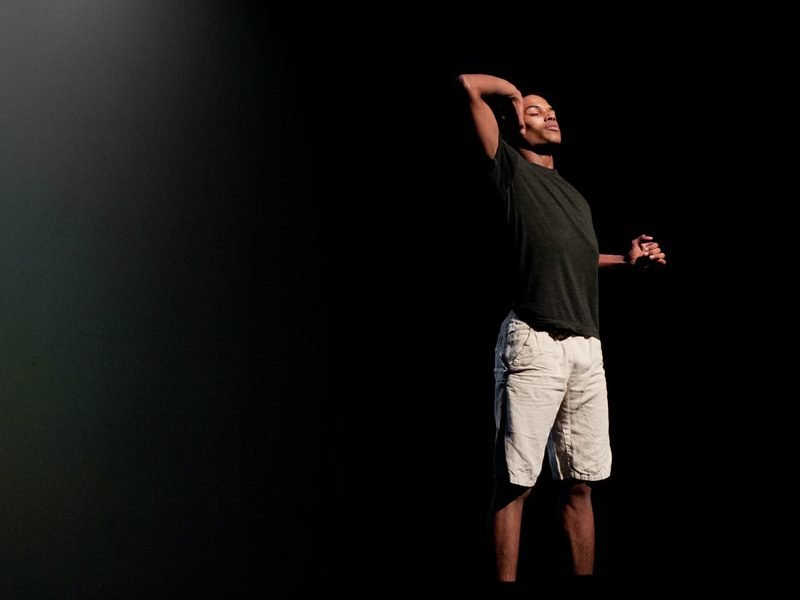 Ahh, yes. The National Theatre School of Canada, for those of you who don't live in Quebec, this school may have not been on your radar. But trust me when I say this, the school provides a level of training to actors that would make you think twice about going elsewhere. This is three year program has accepts 14 students in their program each year. With their intense schedule, within the first year actors can expect to work with cultural diverse play works developed here. Great exposure with professional theatres such as Shaw Festival and Stratford Festival that helps an actor build a professional relationship before they even graduate. The tuition fees are extremely affordable which means you are getting Julliard like training for more than half the price. Downsides? Yes, the only downside here is don't expect to have your evenings free to scroll through social media. If you like a challenge, click away.
Notable Alumni
Sandra Oh
Jake Epstein
Noah Reid
Cara Pifko
There you have it! Do you have to attend these schools to get top notch training? No, there are quite a few actors who are working professionally in Canada who didn't go to theatre school but instead focused on taking classes in the city and learning on the job. Theatre school is not for everyone and actors should think seriously about the kind of career they would like to have. Any training helps, take the time to weigh your options and find the program that best fits your needs.