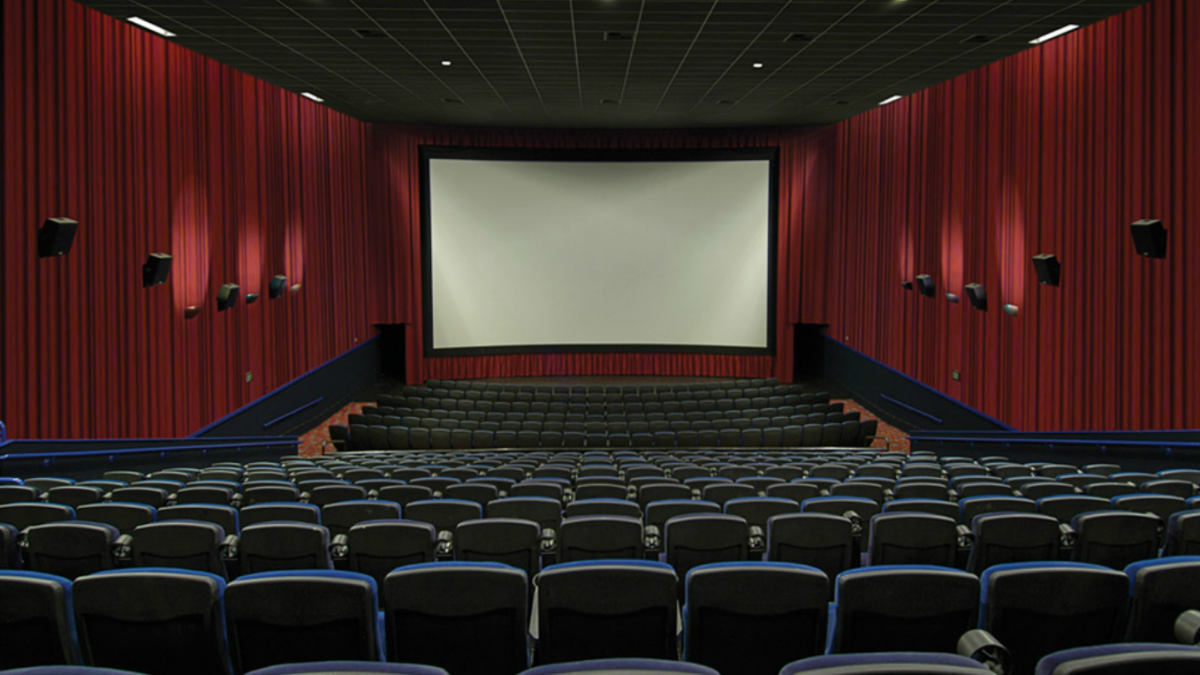 Top 10 Canadian Film Directors
Canada has produced an abundance of great artists who made careers out of their passions, including talented musicians, influential theatre directors, female directors in theatre, theatre directors of colour, and spawned BIPOC theatre companies, as well as great theatre schools, and visionary filmmakers who have blessed movie theaters all around the world with a wide range of spectacular films. From epic blockbusters to critically acclaimed art house films and fascinating character studies, Canadian directors can do it all. But the question of which director's creative vision reigns supreme needs a satisfying answer.
So let's take a look at the top ten film directors from Canada…
---
10. Xavier Dolan
This director catapulted himself to the international spotlight with his semi-autographical debut I Killed My Mother, which Xavier Dolan also wrote and starred in when he was just 19, following the relationship between a gay teenager and his mother. Xavier Dolan premiered his first film at the Cannes Film Festival in 2009, where he won 3 awards and received a standing ovation lasting 8 minutes.
In 2014, Dolan wrote, directed, produced and edited Mommy, a Canadian drama about a complex relationship between a mother and her violent son, displaying her struggles to contain his behavior and prevent him from institutionalization. Xavier Dolan was born in Montreal, Quebec and started his career as a child actor before emerging as the talented director of several interesting arthouse films.
---
9. Deepa Mehta
Deepa Mehta is best known for her critically acclaimed Elements Trilogy. In these 3 films Fire, Earth and Water she tells the stories of Indian women with the courage to cross the boundaries of culture, confronting traditional ideas of privilege based on social class, sexual purity, and religious beliefs. Deepa Mehta was born in India and worked at a production company making documentaries for the Indian government before she met her future husband Paul Saltzman, a Canadian documentary filmmaker, and moved to Toronto to live with him in 1973.
Mehta's films focus on the duality of her national and cultural identity, each takes audiences on provocative emotional journeys that display the effects of political and cultural unrest. In 2003, Mehta's film Bollywood/Hollywood won the Canadian Screen Award for best screenplay. She also won the Canadian Lifetime achievement award in 2019 and has been called "the quintessential transnational filmmaker".
---
8. Jason Reitman
Jason Reitman is the son of Ivan Reitman, a Canadian film director known for Ghostbusters. He was born in Montreal, Quebec and began acting in small parts and working as a production assistant on his father's films. Jason's first feature film Thank You For Smoking, a satirical black comedy based on the novel by Christopher Buckley, was a critical and commercial success, bringing 2 Golden Globe nominations.
His second film Juno premiered at the Toronto International Film Festival in 2007 and received a standing ovation, it was a touching and hilarious coming-of-age drama that tackled serious themes such as teen-pregnancy and abortion, earning 3 Academy Award nominations and winning the Oscar for Best Original Screenplay. Jason also won Best Director at the 2008 Canadian Comedy Awards.
Then Jason wrote, produced and directed his next film Up In The Air. A comedy-drama starring George Clooney, based on the novel written by Walter Kim. Up In The Air was loved by critics who praised Jason Reitman's screenplay and direction. This film also received a multitude of accolades, including 6 Academy Award nominations and 6 Golden Globe nominations, winning Best Screenplay at the Golden Globes.
---
7. Sarah Polley
Sarah Polley won 7 Genie Awards and the Canadian Screen Award for Best Director with her debut film Away From Her, an independent drama starring Julie Christie and based on a short story written by Alice Munro. This heart-breaking story follows a couple whose marriage is tested when the wife develops Alzheimer's. Polley's film impressed critics and also earned 2 Academy Award nominations, in addition to winning the Claude Jutra Award, which recognizes outstanding achievement from a first-time feature film director.
Polley was born in Toronto, Ontario and drew attention as a child actress for her performance as Ramona Quimby in the TV series Ramona, she followed this up with the role of Sara Stanley in the Canadian TV series Road to Avonlea, then went on to star in several feature films including Exotica and Dawn of the Dead before taking her talents behind the camera to become a spectacular director.
The second film Sarah Polley directed was Take This Waltz, a romantic-comedy drama that premiered at the Toronto International Film Festival in 2011 starring Michelle Williams and Seth Rogan, it gave the world a taste of Polley's ability to bring a uniquely fresh and riveting approach to this genre. In her third film Stories We Tell, Polley delves into family secrets from her childhood while displaying an outstanding talent for the documentary genre. This film brought her several awards including the New York Film Critics Circle Award for Best Non-Fiction Film, the National Board of Review Award for Best Documentary Film, and the Los Angeles Film Critics Association Award for Best Documentary Film. It was also added to the Toronto International Film Festival's list of the top 10 Canadian Films of All Time.
---
6. Atom Egoyan
Atom Egoyan's erotic thriller Exotica, was a box office success that was also lavished with compliments from film critics. This story, written by Egoyan, follows a father who grieves the loss of his child and his attraction to a strip club dancer. Notably, Egoyan "wanted to structure the story like a striptease, gradually revealing an emotionally loaded history" and it's fair to say he achieved this vision.
This was the first English speaking Canadian film to win the FIPRESCI Prize at the Cannes Film Festival. What's more is Exotica won Best Motion Picture at the Genie Awards (which later became known as the Canadian Screen Awards). Playback also readers voted it the seventh greatest Canadian film ever made and the renowned critic Roger Ebert added Exotica to his great movies list.
Atom Egoyan is an Armenian Canadian, born in Cairo, then moved to Victoria, British Columbia with his family in 1962. Egoyan also graduated from Trinity College at the University of Toronto and was a prominent member of the Toronto New Wave, a group of 1980's independent filmmakers from Toronto who launched one of the most innovative periods in Canada's cinematic history.
The Sweet Hereafter is Egoyan's best known film, a Canadian drama inspired by the 1989 bus crash in Alton, Texas and adapted from the novel by Russel Banks. He also drew on references to The Pied Piper of Hamelin to highlight his vision of The Sweet Hereafter as a "grim fairy tale". It received 2 Academy Award nominations, won 7 Genie awards and 3 prizes at the Cannes Film Festival in 1997. Toronto International Film Festival critics ranked it as one of the greatest Canadian Films of All Time. Egoyan's films usually explore complex themes like isolation and alienation with non-linear plot structures that engage his audience in the thrilling sensations of uncovering a mystery.
---
5. Denys Arcand
With a prestigious career spanning 4 decades, Denys Arcand is arguably the most recognized and decorated director in the world from Quebec. Born in Deschambault, Quebec, Arcand was raised as a devout Roman Catholic before moving to Montreal in his teens. There he developed a passion for filmmaking while studying for his Master's degree at the Université de Montréal, it and took his life in a new direction. Arcand became a member of the National Film Board of Canada and produced several award winning documentaries in French.
In 1986, Denys Arcand wrote and directed The Decline of the American Empire, a witty, high grossing, sex comedy-drama film which centers around a group of friends from the the Université de Montréal's history department as they discuss their multi-faceted sexual experiences. This film also made skillful use of Quebec's natural landscape and it was especially provocative at the time for it's portrayal of homosexuality as a normal expression of human sexuality. It became the very first Canadian film nominated for the Academy Award for Best Foreign Language Film, The Decline of the American Empire also won 9 Genie awards, as well as the FIPRESCI Prize at the 1986 Cannes Film Festival. The Toronto International Film Festival put it on the list of the greatest Canadian Films of All Time in 1993 and again in 2004.
Arcand's sequel, The Barbarian Invasions, was inspired by his desire to make a film which follows a character who is close to death, this story picks up 17 years after events of The Decline of the American Empire, it also contained a cinematic response to the September 11 attacks of 2001 and drew attention for it's critique of Quebec's health care system. The Barbarian Invasions brought in great reviews from critics, earning 4 stars from Roger Ebert who called it "a movie with brains, indignation, irony and idealism". It was also the first Canadian film to win the Oscar in the Best Foreign Language Film category, as well as 6 Genie awards, 3 César awards and 2 awards at the Cannes Film Festival in 2003. In Arcand's films he combines his intellectual curiosity with crackling dialogue to create memorable, state of the art films.
---
4. Norman Jewison
This veteran started his career as an assistant director at the Canadian Broadcasting Corporation when this network began in the fall of 1952. There Norman Jewison wrote, produced and directed many dramas, specials, musicals and comedy shows for seven years. Then he worked in New York at NBC where he directed Judy Garland's comeback special in 1961, which also featured Frank Sinatra and Dean Martin. Jewison's filmmaking career began in 1962 when he collaborated with Tony Curtis' film production company and directed a comedy called 40 Pounds of Trouble, earning 2 Golden Laurel Award nominations. It was also the first motion picture ever filmed at Disneyland.
Jewison was born in Toronto, Ontario and served in the Royal Canadian Navy during World War II. After his discharge he travelled the American South where he saw practices of segregation, it was a pivotal experience that would influence his work as a filmmaker. Later Jewison graduated from Victoria College in the University of Toronto, where he wrote, directed and acted in a variety of student productions.
He went on to direct numerous films and received 3 Academy Award nominations for Best Director in 3 separate decades. One of these nominations came after he directed In The Heat of the Night in 1967, a mystery drama starring Sidney Poitier, based on the novel by John Ball. The film follows a black detective who investigates a murder in Mississippi who finds himself in conflict with a racist plantation owner and fights back, slapping him as a white police chief (played by Rod Steiger) watches. This was the first major Hollywood film in colour which was lit appropriately for a black actor. Additionally, In The Heat of the Night was nominated for 7 Academy Awards and won 5 Oscars.
Norman Jewison has a unique talent for making complex, controversial topics accessible to mainstream audiences, he also addressed social justice and political issues throughout his career. Some of Jewison's other notable films include The Hurricane starring Denzel Washington as a boxer who is wrongfully convicted of murder thanks to a racist police detective. The Thomas Crown Affair, a smooth, sensual and stylish thriller starring Steve Mcqueen and Faye Dunaway. …And Justice For All, a neo noir legal drama he directed in 1979 starring Al Pacino as a young, honest lawyer squaring off against a corrupt system, culminating with the now famous "You're out of order!" courtroom speech.
---
3. Denis Villeneuve
This Oscar nominated French Canadian director is known internationally for his direction in several critically acclaimed films. With a combination of impressive visual storytelling technique and a passionate desire to reveal the mysteries of human nature at his disposal, it's obvious why Denis Villeneuve ranks high on this list of visionary film directors. In 2021, Villeneuve was lauded for his great career receiving the TIFF Ebert Director Award at the Toronto International Film Festival, and he's one of the most outstanding directors working today.
Denis Villeneuve was born in Bécancour, Quebec and studied science at the Cégep de Trois-Rivières before studying cinema at the Université du Québec à Montréal. He started his career by making short films until 1998, when he directed August 32nd on Earth, his feature film debut. It was screened at the Cannes Film Festival that year and selected as the Canadian entry for the best foreign film section of the Academy Awards. Then Villeneuve's second film Maelström won the Best Canadian Film award at the Toronto International Film Festival.
Later he directed the crime thrillers Prisoners and Sicario, both of which brought him favourable reviews and commercial success, Villeneuve soon went on to display an unquestionable flair for science fiction films, directing Blade Runner 2049 starring Ryan Gosling, Harrison Ford with Ana De Armas in a supporting role. The film's narrative follows a replicant "blade runner" who hunts and eliminates rogue replicants (replicants are bioengineered to be identical in appearance to humans while possessing a variety of special powers) as he discovers a secret which threatens to start a brutal war between humans and replicants. It received 5 nominations at the Academy Awards and won 2 Oscars. Additionally, Blade Runner 2049 earned 8 nominations at the British Academy Film Awards and won 2 BAFTAs.
Villeneuve's next film was a science fiction epic called Dune, a new cinematic adaptation of the 1965 novel, starring Timothée Chalamet, Zendaya and Oscar Isaac. Set in the distant future where humans have evolved in several ways, the film follows a young noble on a mythic journey who finds himself at the center of a grim war in a dangerous desert planet. Adapting this film was a life-long ambition for Denis Villeneuve which paid off when Dune brought in 10 nominations at the 94th Academy Awards, winning 6 Oscars.
---
2. James Cameron
James Cameron is best known for his epic blockbusters and science fiction films. Time magazine put him on the list of the 100 most influential people of in the world in 2010, and two films that Cameron directed rank among the highest grossing films of all time. With his precise attention to detail, effortless command of innovative filmmaking technology and creations that seem larger than life, James Cameron has established himself as a brilliant filmmaker with incredibly successful films which continue to thrill audiences all around the world.
James Cameron was born in Kapuskasing, Ontario. At 17, his family moved to Chippawa, Ontario and while he wasn't that popular in high school, his classmates did take note of how he enjoyed building things which "went up into the air or into the deep". Cameron later enrolled at Fullerton College in 1973 to study physics but left in the following year to work odds jobs and write in his spare time. Inspiration came after seeing Star Wars in 1977, and James Cameron soon quit his job as a truck driver for an adventurous career in the film industry.
Cameron's breakthrough came when he wrote and directed The Terminator starring Arnold Schwarzenegger, a sci-fi action film centered around a cyborg sent from the future to complete a deadly mission. In this film Cameron skillfully combines thrilling action sequences as well as the anticipation of latent terror with wise-cracking jokes. It was a box office success that became extremely popular with audiences. The Terminator was later selected by the United States National Film Registry for preservation due to it's cultural significance.
He followed up this breakthrough with Aliens, another science fiction action film, which follows a protagonist played by Sigourney Weaver, as she helps a team of marines fight off extraterrestrial creatures. It was nominated for 7 Academy Awards and won 2 Oscars. In 1991, Cameron directed Terminator 2: Judgment Day which broke box office records as the first film to earn over $300 million worldwide. It also went on to become one of the most influential films of all time largely because of it's visuals, which led the way in Hollywood's shift towards CGI special effects. It also won 4 Oscars as well as inspiring several novels, video games, comic books and many, many, action figures.
Later in 1997, James Cameron's film Titanic which starred Leonardo DiCaprio and Kate Winslet as star crossed lovers from different social classes who meet on the famous ship during it's tragic voyage. This film caused a monumental stir in our collective consciousness while also bringing in an unprecedented combination of commercial and critical success. Titanic was nominated for 14 Academy Awards (tying with All About Eve for the most nominations ever) and won 11 Oscars (it also tied with Ben-Hur for the most Oscars ever won by a single film).
James Cameron's Titanic was also the highest grossing film of all time, until he went and broke his own record in 2009 with Avatar, an epic science fiction film, that he also wrote and produced. Avatar follows a futuristic human civilization's attempt to colonize the planet Pandora with genetically engineered "avatars" so they can mine a valuable mineral. It's a vivid, absorbing film, with ground-breaking visual effects that ushered in the popularity of 3D films that continues till this day. Avatar earned 9 Academy Award nominations and it won 3 Oscars.
Cameron's filmography is packed with cinematic themes that explore conflict between humanity and nature, human beings and advanced machines, and the dangers of greedy corporations. Strong female characters are an integral part of his stories as well as romantic sub-plots.
---
1. David Cronenberg
David Cronenberg has ranked on countless best director lists and it's easy to see why.
He draws out incredible performances from a stellar cast in his films which have garnered critical acclaim and sparked controversy around the world. Additionally, Cronenberg is one of the main innovators of body horror, a subgenre of horror films, which explore technological experiments, visceral transformations and curious infections that merge physicality with psychology. In his debut film Stereo, which David Cronenberg also wrote, shot, edited and produced in 1969, an experiment is documented where young volunteers gain telepathic powers and are encouraged by the experimenters to develop these abilities through sexual experiences with each other.
In 1983, he directed Dead Zone a science-fiction thriller starring Christopher Walken, based on the novel by Stephen King. It follows a school teacher who suddenly discovers he has psychic powers after waking up from a coma. In this film Cronenberg combines the supernatural with the everyday so flawlessly that audiences forget they're watching a science fiction film and simply accept the natural, believable performances they see on screen. He followed Dead Zone up with The Fly, a science-fiction horror starring Jeff Goldblum as a scientist who gradually transforms into a fly-hybrid creature after a failed experiment. Based on the short story by George Langelaan and the 1958 film of the same name. Not only was this film a commercial success, it also drew ecstatic reviews from critics and won an Oscar.
Cronenberg's 1996 psychological thriller Crash, starred James Spader and follows a film producer in an unsatisfying open marriage whose sex life finds a new spark when he becomes involved with a cult-like group who fetishizes car crashes. Crash received the Special Jury Prize at the Cannes Film Festival, a unique award that isn't given every year, but only at the request of the official jury, who presented David Cronenberg with this award "for originality, for daring and for audacity". Martin Scorsese ranked it on his best films list of the decade.
Later in 2007, Cronenberg directed Eastern Promises, a gangster film starring Naomi Watts, Viggo Mortenson and Vincent Cassel, which follows a midwife after a teenage girl dies in her arms during childbirth, filled with determination to protect her baby, she translates the dead girl's diary from Russian to English, discovering a secretly haunting connection between this helpless infant and the Russian Mafia. Each of the actors merge with their characters so perfectly here that a heightened reality emerges from Cronenberg's skillful direction.
Eastern Promises won the Audience Prize for Best Film at the Toronto International Film Festival, received 12 nominations at the Genie Awards (tying with Shake Hands with the Devil for most nominations) and won 7, brining in an Academy Award nomination too.
David Cronenberg re-united with Viggo Mortenson and Vincent Cassel in another immersive film titled A Dangerous Method, based on the non-fiction book by John Kerr. This historical film also stars Michael Fassbender and Kiera Knightley, as it explores the fascinating and tumultuous relationship between Carl Jung, the founder of analytic psychology, Sigmund Freud who founded psychoanalysis and Sabrina Spielrein, a former patient of Jung who went on to become one of the first female psychoanalysts. It ranked on several top 10 lists.
Cronenberg's films polarize and spark provocative conversations because of his willingness to grapple with the kind of challenging material that would scare off several other directors. Additionally, due to his skills as a director, audiences can't help but grapple with his films too.
---