Among the monotony of industrial buildings and traffic jams on Hurontario Street, vibrancy can be found in the ever-growing arts scene here in Mississauga. That's where photographer Shireen Khan (they/them) comes in. Having lived in Mississauga their whole life, Shireen's body of work is a mosaic of nostalgia, hidden beauty, and the bustling local music scene in our city.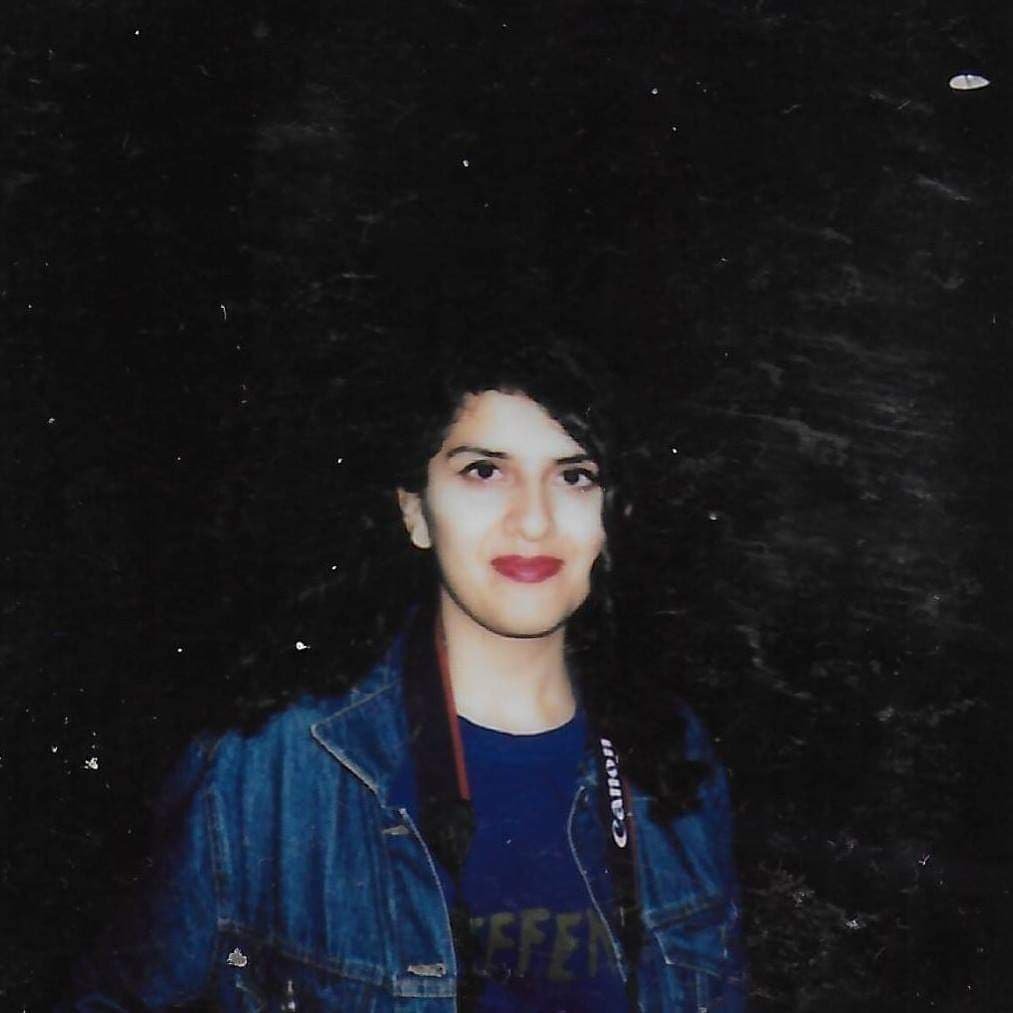 So who is Shireen Khan? This local freelance photographer is a Sheridan College graduate—they participated in such programs as General Arts & Science, Business, and Marketing, and then later decided to continue their education in Basic and Intermediate photography. Shireen works primarily with GTA musicians, they can be found snapping photos at concerts or shooting promo photos for local bands. Alternatively, they work with models and folks in the area needing to beef up their social media profiles.
They use both digital and analog photography, the latter of which lends itself to Shireen's unique style, which they describe as "sentimental." They tend to stray away from highly stylized/curated shoots in favour of candid moments—it is important to Shireen that their subjects feel at ease during a shoot and walk away feeling good.
A huge part of Shireen's work is promoting and highlighting diversity in the GTA, choosing mainly BIPOC, queer, and disabled subjects. By day, they work as a barista/junior coordinator for a local not-for-profit vegan café called Studio.89, which allows them to blend their love of coffee with photography and social justice work. They not only utilize their skills to produce work for Studio.89's social media pages, but have even started their own "Photography Show & Tell" event—Shireen describes this as an "open mic for photographers" to show case their work regardless of skill level or experience.
Recently Shireen has begun to branch out and pursue videography. There seems to be a growing demand from local bands/artists to put their music out into the world through video as well as collecting behind-the-scenes footage, as apposed to simply streaming their music through Sound Cloud or Spotify. At first, the thought of video editing was daunting for Shireen, but shortly after meeting their partner Jon (a musician) and practicing shooting with a very outdated camera, they quickly realized how well they meshed together as artists and began collaborating. This past Spring Shireen filmed a music video with Jon (also know as L00se WAYNE) entitled "Singin" in which he edited the footage Shireen compiled. They dream of someday pursuing the creation of a video production company together.
So what prompted this journey into photography/videography? For Shireen it all started in high school, 2011 to be exact, the last year that their school's Photography Course would teach with analog cameras. Shireen prefers analog to digital because film naturally produces that grungy analog filter in the final product, and in digital you have to edit the photos to get the desired filter. "Unfortunately I wasn't successful in the high school course. I barely passed. It was in 2015 that I wanted to try again after getting into punk bands in California who did DIY [photography] work. Their photographer friends would take their photos, and they were using film cameras. It inspired me to try film photography again."
With this renewed inspiration, in 2018 Shireen started going to local shows with their brother Zan who's in his own band "Unknown Voidz." After going to a few shows and meeting their friend Shawn Kosmo (owner of Here Kitty Kitty Productions), who offered to pay Shireen to take photos for their band at the time "Pacer", they decided from then on to turn their passion into a business. They draw inspiration from the works of Pooneh Ghana, Daniel Topete, Annie Leibovitz, and Berenice Abbot. Ghana and Topete are both music photographers Shireen admires—Ghana, who is a WOC, captures beautiful energetic moments and the personalities of the musicians on stage, while Topete's vast photographic knowledge lends itself to his polished and detailed photos.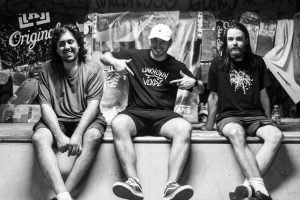 Shireen describes Leibowitz as "the Beatles of Photography," and still remembers tips from her masterclass two years later. Abbot was a photographer in the 1930s who took breath taking city shots of New York—she was a risk taker who often shot at unique and complicated angles. Shireen's cousin Ali is also a photographer whom they admire, inspired by his dedication and experimental style of digital photography.
"I took so many photos at [Symbiotica], and I look back on those times happily."
So what has been their experience of the arts scene in Mississauga? Well, working for Studio.89 has been a huge turning point in Shireen's career, they've built a network of photographers in the city and has taken photos for the numerous events the café holds each week. Discovering the city's music scene provided Shireen with a lot of networking opportunities—they've formed lasting relationships with musicians and bands who are seeking exposure. A venue Shireen has shot at multiple times is Symbiotica, a basement venue in Mississauga. A favourite artist of Shireen's, and a dear friend, is a Black Queer artist by the name of Daniel G. Wilson and their band Joncro. "I took so many photos [at Symbiotica], I look back on those times happily. Being there always felt like being in a gnarly retro movie, and everyone at the shows were so nice. Unfortunately, Symbiotica closed down last year because condos are being built in the neighborhood."
Shireen can often be found strolling around Port Credit, admiring the graffiti and taking photos of their friends, or journaling in any of the local cafés. When asked what they would like to see more of in Mississauga in terms of support/art exposure, Shireen emphasized a need to credit artists for their work, especially for BIPOC/queer artists whose work/voices often go unheard or unseen. You can find Shireen's work in a recent exhibit at PAMA called ARTVOICE! which explores diverse, extraordinary works created by youth artists in the GTA. Their work can also be viewed on their Instagram shireenkphotoz.